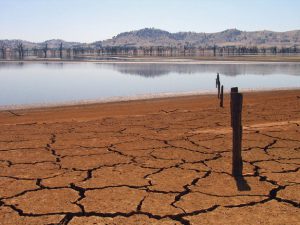 Note: This course is also offered as part of the Professional Development Diploma on Sustainable Development and Human Rights.
Course Description
This certificate course offered by the Human Rights Center of the University for Peace looks at the linkages between the environment, development, and human rights and examines how these linkages may assist efforts to protect both the environment and human rights. The course uses an interdisciplinary approach and focuses on the educational, legal and social aspects of this relationship. The course will address climate change, environmental degradation, mitigation and adaptation, migration, human rights based approaches to the environment, loss and damage, and the environment and human rights in the light of the post-2015 development agenda. Under the umbrella of international law and environmental sciences, the course will pay special attention to hybrid legal approaches on the environment and human rights, including as a potential strengthening and dispersing method to address the nexus of environment, human rights and mobility.
The course is based on a dynamic pedagogy including reading materials, video clips, case studies, and interactive webinars with the instructor.
Course outline
Week 1: Introduction to Environment, Development, and Human Rights Linkages
Week 2: Legal Approaches: Concepts, Mechanisms and Implementation
Week 3: Water and food security in the context of climate change
Week 4: Human Rights Based Approaches to Climate Change adaptation and mitigation
Week 5: New emerging legal nexus: Environment, human rights and mobility
Week 6: Addressing Human Rights and the Environment in the Post-2015 SDG Agenda
Who Should Apply
The course is intended for staff members of civil society organisations and (inter)governmental organisations involved in the fields of environmental protection, climate change mitigation and adaptation, policy making on environmental issues, development work, human rights, education, health etc. Candidates should have a good written command of English and have high competence and comfort with computer and Internet use.
About the Instructor
Dr. Cosmin Corendea (S.J.D./Golden Gate University, USA, LL.M./St. Thomas University, USA) works as Associate Professor of Law with the O.P. Jindal Global Law School (JGLS) in India, where he teaches classes on Environmental
Law and Refugee Law. Best known for initiating and developing the concept of 'International Hybrid Law' in 2007, and authoring the book on this subject named: Legal Protection of the Sinking Islands Refugees, Dr. Corendea worked for last 7 years as Associate Academic Officer/Legal Expert at United Nations University Institute for Environment and Human Security (UNU-EHS), in Germany, where he acted as focal point for legal issues associated with environmental degradation and adverse effects of climate change, such as institutional vulnerabilities and adaptation, climate equity, climate justice, human rights, and human mobility. His latest research as an AXA Postdoc Fellow, focused on the implementation of international law in traditional legal systems in South Asia and the Pacific. He previously served as Lecturer at University of Bonn in Germany, and he currently acts as a Senior Legal Research Fellow with the Centre for International Development Law in Canada, and Lecturer for  University for Peace, in Costa Rica.
Course Fee
For Certificate: Fee for taking this course is USD 600. UPEACE students and almuni enrolling for the Certificate course are entitled to 30% discount on the fee.
For Auditing: It is also possible to audit the course, in which case, participants will not receive a certificate. Auditors, however, will have access to all course material, be able to participate in the synchronous webinar sessions, and be able to monitor the online discussions of participants. The fee for auditing the course is USD 200.
For Certificate and 2 Academic Credits: Participants are also able to take the course for two academic credits offered by UPEACE. The cost of taking the course for 2 academic credits is USD 1100.
Application Procedure
To apply, please fill up the enrolment form. Applicants will be contacted within three working days of the application. The diploma is limited to 25 participants.
Payment
Payments may be made either by credit card or by wire transfer. Payment by wire transfer usually takes three to four business days to be deposited in our account. Payment by credit card is instant.
If you wish to make the payment by credit card, please go to https://payments.upeace.org/hrc/
Payments by wire transfer must be made to the following bank account:
Universidad para la Paz
Banco Nacional de Costa Rica
Bank account number:100-02-099-600195-4
Swift Code: BNCRCRSJ and IBAN: CR57015109910026001958
Avenidas 1 y 3, Calle 4
San José, Costa Rica